Crufts 2003 - A Life's Dream
Hansi Best Dog & Challenge Certificate Winner 2003
First time ever a non-British Cocker wins the CC at Crufts!
Dog Judge: Mr Moray Armstrong, Kennel Bitcon
Top UK Breeder of all time with 18 Cocker Show Champions PLUS
Welsh Springer, Flat Coat, Irish Waters & Vizsla Show Champions!

Bitch Judge: Mr J Cahill
Referee: Mr T Thorn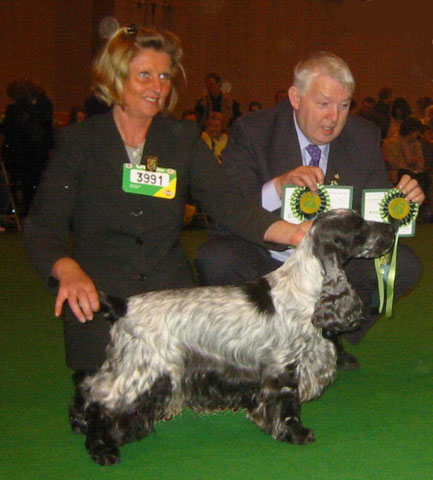 DECH VDHCH SU(u)CH Midnight Train Vom Rauhen Holz winning Crufts Dog CC 2003
Results Classwinners - 349 Cockers entered:
Special Puppy Dog: Canyonn Classic Dream (SHCH Canyonn Classic Gold & Canyonn Charmed)
Special Junior Dog: Asquannes Galway (SHCH Asquannes Gillespie & & Romaunt Tart´N A Half At Asquanne)
Special Yearling Dog: Basso Albo Profundo (Olibond Buffalo Bill & Alberto Blue Lady)
Undergraduate Dog: Glenbrows Never Say Never At Claramand (Claramand Caruso & Cardamine Candleberry For Glenbrows)
Graduate Dog: Alisma Agassi JW (Alisma Andretty & Alisma Alliecassandra)
Post Graduate Dog: Glowhill Scrumpy Jack (Sorbrook Bucks Fizz & Glowhill Miss Demeanour)
Mid Limit Dog: Penmartan Artful Antics (Wiljana Ragamuffin & Penmartan Precis)
Limit Dog: Sheigra Special Vintage (Marandis Macho Man & Sheigra Sunrise)

Open Dog: 1st VDHCH DECH SU(u)CH Midnight Train Vom Rauhen Holz Dog CC & BOS
(LUXCH PORTCH Dragon´s Sonata & DECH VDHCH LUXCH DT BSG 93 94 EU SG 94 Blue Pearl Vom Rauhen Holz)
2nd GBSHCH Shanaz Scunner (SHCH Bitcon Troubador & Shanaz Fidget)
3rd GBSHCH Quettadene Copper Glow (SHCH Lujesa Happy Too & Quettadene High Society)
4th GBSHCH Asquannes Gillespie (SHCH Asquannes Gonzales & SHCH Asquannes Georgette)
5th GBSHCH Courtmaster Wardance (Courtmaster Blue Icon & Courtmaster Gypsophylia)
6th Rushmi Music Man (SHCH Bitcon Troubador & Wiljana Rags To Riches At Rushmi)
GBSHCH Lochdene Pacifier of Kyrenia (Totenkopf Trade Secret & Lochdene Red Biddy)
Indumiso Shauney (Helenwood Twycenitley & Heather of Indumiso)
GBSHCH Manchela Blue Lagoon (SHCH Withiflor Otis Blue & Manchela Candleglow)
MORCH Cornbow International (SHCH Canigou Cambrai & Cornbow Victoriana)
INTCH Claramand Shockwave (Cardamine Jumping Cracker Among Claramand & Claramand Here I Am)
Cheminee Shot Silk (Helenwood Sounds Familiar & Jimmison Melody)
GBSHCH Sheigra Starshine (SHCH Judika Titan & Sheigra Sweet Simplicity)
GBSHCH Marada Danny Boy (Marada Mr Moonlight & Marada Elegant Saffron)
GBSHCH Kendalwood Campaigner (SHCH Asquannes Gonzales & Kendalwood Cointreau)
GBSHCH Canyonn Classic Gold (Quettadene Footsteps & SHCH Canyonn Celeste)
Elphil Phenomenon (Wilholme Wideboy & Elphil Mary Poppins)
Field Trial Dog: Spagate Jay (Laigh Park Clancy & Bishwell Damet)
Special Veteran Dog: GBSHCH Perrytree Sun Dreamer (SHCH Perrytree The Dreamer & Perrytree Sweet Solitaire)
Special Puppy Bitch: Shenmore Sun Flower (Sorbrook Bucks Fizz & Shenmore Snowdrop)
Special Junioer Bitch: Robraine Rahanna (SHCH Canyonn Classic Gold & & Robraine Samara)
Special Yearling Bitch: Jardinisle Serenity (Wiljana Moonstruck & Jardinisle Sincerity)
Undergraduate Bitch: Charbonnel Frankette (SHCH Charbonnel Warlord & SHCH Charbonnel Amorette)
Graduate Bitch: Asquannes Gina At Marquell (SHCH Asquannes Gonzales & SHCH Asquannes Georgette)
Post Graduate Bitch: Danett Le Vent (SHCH Glowhill Rob Roy & Danett Tumble To The Wind)
Mid Limit Bitch: Helenwood Amere (Kelfield Tuffenuff For Helenwood & Helenwood Chances Are)
Limit Bitch: Asquannes Giannio Bitch CC & BOB - Congratulations to Anne Webser and this lovely bitch!
(SHCH Asquannes Gonzales & SHCH Asquannes Georgette)
Open Bitch: GBSHCH Canigou Classical (SHCH Canyonn Classic Gold & Canigou Camisole)
Special Veteran Bitch: GBSHCH Speechouse Sault Ste Marie (SHCH Dialynne Senator of Salabah & Speechouse Sedona)
Many Thanks to
Mr Moray Armstrong for awarding the first Crufts CC ever to a foreign-bred Cocker Spaniel,
Joanna, Keith, Daphne & Earnie for an unforgettable evening at The Grange,
Dr Peter Beyersdorf, President of the German Jagdspanielklub for noticing the magnitude of the event (free cover in Der Jagdspaniel!),
Official Vet Anna Wachtmeister for being there when she was needed,
Taina Lehtonen, Tuija Kaipainen, Sandra Bozzolo, Lilian Jonsson, Jane & Gilbert Jarefors, Leny Meijer, Nina Waldeland, Monica Forsander, Mikael Tranholm,
Maria-Luise Doppelreiter, Linda Gall, Marianne & Karl Isbosethsen, Jeanette Carlsson, Gabrielle Gooding, Ana Herrera, Linda & Angela McLaren,
Susanne Berggren, Helle Dan Pålsson, Hanne Thomsen, George Grindlay, Anna & Stefan Wikström, Fran Adelt, Mauro Alves, Cyndi Burica, Violetta Nowak,
Riika Kotanen, Christina Hofgren, Kari Granaas, Gunilla Lindquist, Birgit Borsdorf, Minna Rasinpää, Maria Müllersdorf, Boel Edholm, Ingrid Olsson, Anna Asp,
Marie Helenius, Kattis Bekeris, Lena Nilsson, Louise Richmond, Carola Alge, Kennel Maxi Mates, Sirpa Ahonen, Rahnhild Ulin, Marie & Monika Johansson,
Kari Haave, Henrik Fryckstrand, Christina Daniels, Agneta Sundquist Olofsson, Åsa Knutsson, Rodolfo Fraenkel and
Mariann Korpi (for the photo below) for their kind and thoughtful words
about Hansi´s historic and hopefully groundbreaking achievement and ...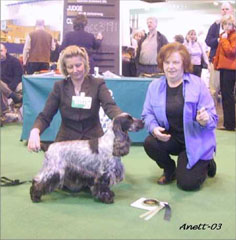 ... Mrs Doris Junge & Sandra Radomski for their devoted moral support.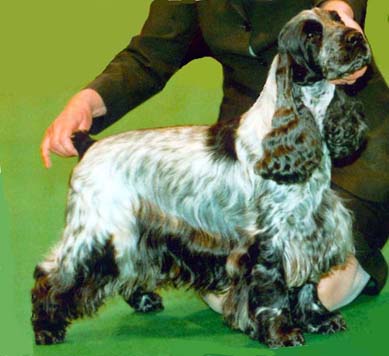 Photo Monika Cyperling

Back